Google continues to work with the intention that Drive will become the best storage service in the cloud. The new version of the app to iOS App Store reached with new features such as the ability to upload multiple photos and videos at a time . Thinking in the business market also added integration with QuickOffice.
Another point
attractions of the new app is that it presents a few improvements in the creation and management of documents. Google Docs added Helvetica Heue source admitted, while spreadsheets allow diagonal scrolling and include more options for formatting cells.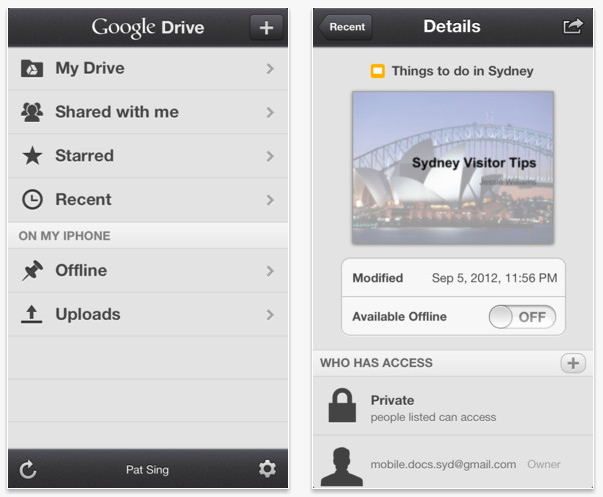 assembled presentations from your iPhone or iPad there is good news for you. Google Drive for iOS optimized performance for creating slides, adding new animations included support for zooming "clicking" with your fingers. Update is a bit heavy (just over 23 MB) but worth it.
have to see if the Android version gets a similar upgrade in coming days. The app for the operating system developed in Mountain View was last updated during the first half of December.
For now if you want to install Google Drive on your Apple gadgets can do it from App Store. The native client is compatible with iPhone, iPad or iPod Touch with iOS 5.0 or higher .