Are you blogger? Journalist?? Or do you simply love to write? Below, we list three applications very useful in improving your writing: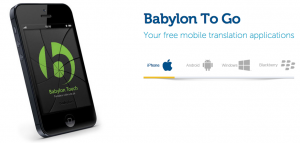 Babylon to Go
This application works directly as a dictionary with integrated internal translator. Its functions are divided into Text and Term. Term offers results of the meaning of the words you are looking for, while Text translation of the word in the language of your choice (there are 75 available). It's completely free and available for iPhone, Android, Windows Phone and Blackberry.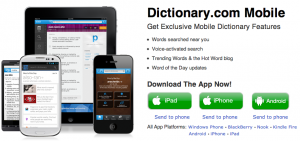 Dictionary.com
Mobile
application has a vast collection of words with origins, meanings, synonyms and antonyms. It is available for Android, iPhone and iPad. The words are in English, which you can use it as a learning resource, or conversely, if you write fluently in that language you can use it as a reference when writing. Your download is free.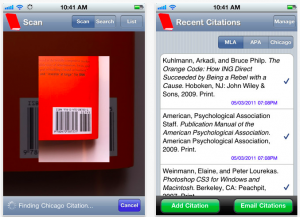 Easy Bib
works as barcode identifier, in order to recognize the data of, say, a book for later display the correct manner in which to name but one. Its optimal function is in the iPhone 4, but is powered by the Android operating system, iPhone and iPad.
So get to work, that nothing Cohiba writing. With these three applications can generate content with better style and wording.
maestrosdelweb.com info