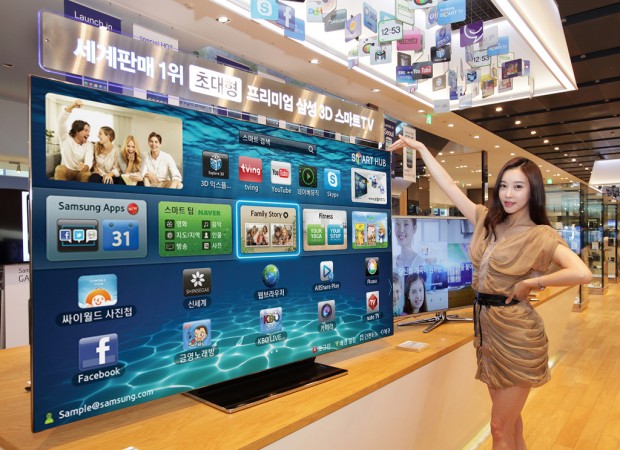 Lately major Asian corporations have put the focus on the production of large-sized TVs. This week Samsung was shipped with the new Smart TV ES9000 75 inches , which was put on sale in the South Korean market. A nice device for customers deep pockets.
The device has a thickness of only 7.9 millimeters and includes a panel on "Black Diamond" to offer the best quality playback and display content. Samsung's intention with this TV is to point to the Asian market "premium", so it is unclear whether it will be launched in other parts of the world.
Like other teams Samsung Smart TV line, the ES9000 technology includes gesture-based interaction . It also offers support for the "Evolution Kit" submitted by the corporation at CES 2012, which aims to keep the equipment updated to the latest technology every year.
As you can imagine also is compatible with online services and applications. As indicated earlier, this TV was designed for customers with good pockets: in South Korea can be acquired in exchange for ₩ 19.8 million, at current rates would be approximately U.S. $ 17,430 .
In my opinion these sets are very nice and awaken curiosity, but I do not understand why they are launched. It would be preferable for both Samsung and other companies to bow and accessible only by models without much fanfare. So quickly recover the money invested in production. What do you think? If I had the chance buy a TV like the Samsung ES9000
Image via Flickr (samsungtomorrow) .