As most already know, Instagram recently added the ability to record videos directly compete with Vine. The main difference is that the photo service lets you record up to 15 seconds , while belonging to the Twitter platform is limited to 6 seconds. Beyond the duration of the clips, the method of capturing both applications is the same.
Instagram for videos uploaded by users do not appear in a separate section, but are integrated to the photos on the main feed his followers. The problem is that the videos play automatically and are really annoying, especially when we are taken unawares. If using Instagram on their iPhone or Android devices surely have run into this problem at least once.
The good thing is that you can turn automatic Instagram for videos. The process is really simple and does not require much effort, for this article we exemplify with an Android smartphone but the procedure is very similar to iOS.
The first step is to run the application and enter the personal profile from the tab at the bottom right corner.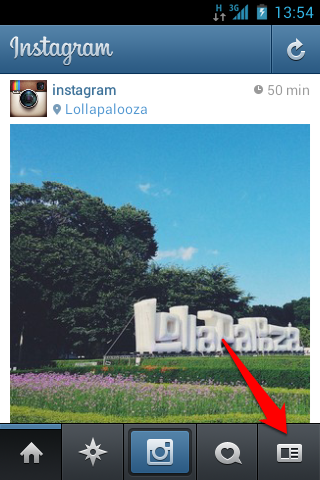 Once there
have to open the options from the button in the upper left corner. In paragraph "Account" will see that the "Play video automatically" will be enabled by default .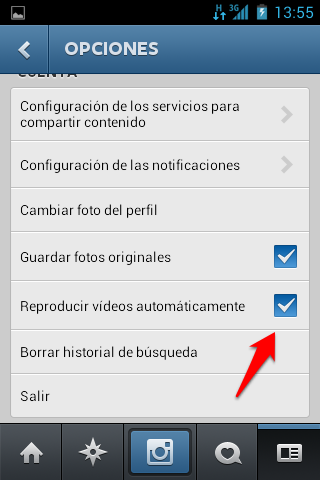 just uncheck that option Instagram mobile applications will no longer play the videos automatically detect screen.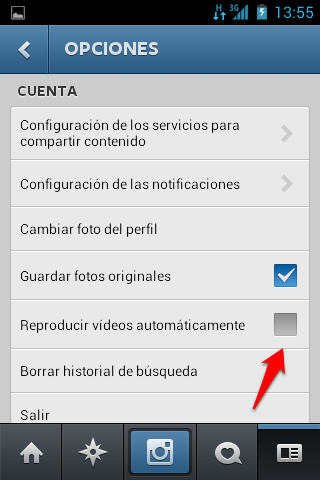 From now on every time you want to play the clips uploaded by users who still must click on the publication. Remember that the videos are identified in the feed with a video camera icon in the upper right corner of the image.
What do you think of the videos of Instagram? Do they use them as a resource or useless? As always comments are open to their opinions.