Many Ubuntu users complained when introduced Canonical Unity , but the interface was much improved from earlier versions, both in aesthetics and performance. One of its most attractive is that it facilitates access to available programs, and even allows you to install or uninstall directly from the "dash".
Those who use Ubuntu
long surely feel more comfortable running apt-get install in terminal, but the board of Unity application offers friendly and fast method, ideal for those not used to the command line and create that the Software Center is very slow.
Below we will show how to install and uninstall programs from the Unity dash . It is a simple process and can find useful. As always, comments can leave any question or opinion.
The first thing we will do is open the application board from the Ubuntu button on the launcher. If we click on the second icon from the bottom bar will see the available applications, both installed as the Software Center catalog.
install FileZilla in this example, we will enter the name in the search to find it.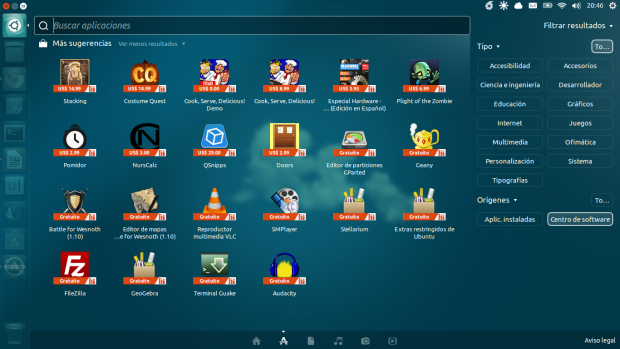 To view additional information
do right click on the icon and if everything is in order, press "free download" to install it.
Ubuntu will ask you for the password and immediately begin downloading, whose progress appear in the Unity launcher . The icon "shake" once you have finished downloading and installing the software.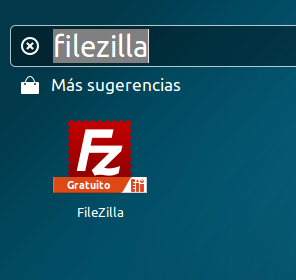 Please note that payments software installation is performed or yes from the Software Center. Pressing 'Buy' on the application board, the transaction continues from the online store. The same applies to third-party apps that are not part of the official repositories of the distro, but Canonical has promised a solution to this counter in future versions of Ubuntu.
Uninstall programs from the Unity dash is as simple as installing . In case you want to remove FileZilla just have to locate the icon from the browser, right click on it and click on the "Uninstall" .
removal software is done in the background and does not interfere with the use of other programs. As you can see, add and remove programs in Ubuntu is very easy from the Unity panel applications. What is your preferred method to accomplish this task?