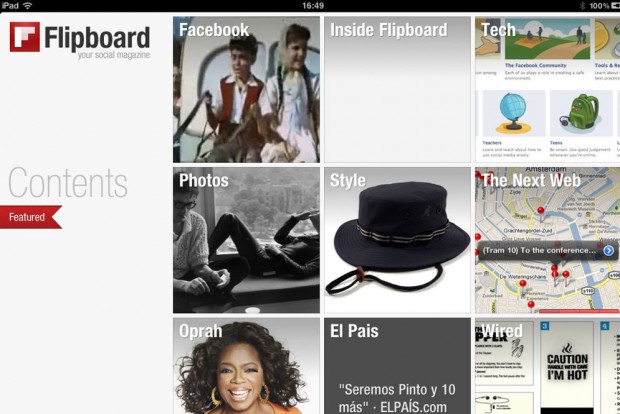 Over the past year Google has done everything possible to add new users to Google +, including a much more attractive from the mobile arena. But most important is yet to come, as the social network developed in Mountain View will join Flipboard .
The news was confirmed by Vice Google product management, Bradley Horowitz at Le Web '12. It is an interesting move that will surely get the attention of a large number of Internet users still do not feel very attached to G +.
The integration of Google's social network will come from Flipboard hand new APIs developed by the search engine giant. These were expanded to allow users to access photos, videos and other data without entering in Google +. Horowitz did not elaborate so we'll have to wait until the beginning of Google I / O.
The new partnership between Google + Flipboard and makes us wonder what will happen to Google Currents. This "social player" was born as a competitor to Flipboard, but despite their good intentions did not win too much importance to the public. For now not entirely clear what will happen with the development or support of this platform with updates, but we could also have news on Google I / O.
Leveraging its participation at Le Web '12, Bradley Horowitz said Google + never incorporate advertising . It's clearly good news for Internet users who prefer a social experience "cleaner". What do you think of the new proposals planned by the Mountain View giant for social networking
Track | The Next Web.