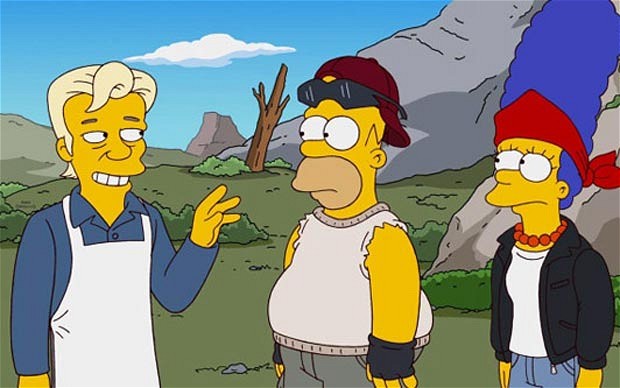 Speaking of The Simpsons we are referring to one of the most popular animated series and influential history. While the quality of recent seasons can not be compared with that of years ago, the popular yellow family continues to generate smiles on viewers from around the world.
From the beginning one of the characteristic points of the series was the appearance of guest stars. Actors, musicians, athletes and politicians lent their voice to an array of characters and in the coming weeks will see the appearance of a figure that always generates controversy
Assange, the founder of Wikileaks
.
Australian activist will play himself and be the great figure of episode 500, which will air on Sunday February 19 in the U.S.. While the producers of The Simpsons told the story of the episode will not play legal issues related to this Assange (house arrest in Britain), it ensured that participation will be controversial.
As discussed by Al Jean, the founder of Wikileaks
will be the new neighbor of the family Simpson
when it should move to Springfield for a plot generated by the other inhabitants of the city. The executive producer of the animated series Assange said
become "a sort of new Flanders"
. According to representatives of Fox get credit for participation Julian Assange belongs to Bonita Pietila. The casting director was also highlighted in previous years by making inaccessible figures like Tony Blair (then British Prime Minister) and the hermit writer Thomas Pynchon participate, the program. Let's hope that both the Assange participation as the episode in general meet public expectations.
Track | Mashable | The Telegraph.