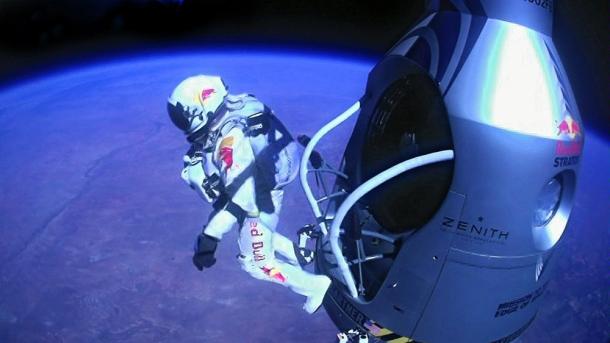 For much of Sunday, many were aware minute by minute with the Red Bull Stratos project. The Austrian skydiver Felix Baumgartner climbed into the stratosphere with a helium balloon and made a successful jump from 39,000 meters. The feat revolutionized the world and broke ratings records on YouTube.
While in some countries the jump Baumgartner was broadcast on television, the official transfer was by Channel Red Bull on Google's video site. According to the official blog, the livestreaming peaked more than 8 million people when the protagonist is launched into space.
Thus became
transmission with more simultaneous viewers
in the history of YouTube. In the first instance the issue with Baumgartner won a record within the capsule, with 7.1 million attendees. Subsequently, the number increased when it came time mission critical and successful conclusion. Beyond the digital success, Red Bull Stratos project broke several brands of the hand of his reckless protagonist. Felix Baumgartner got the following world records:
highest jump from a platform: 39,045 meters;
longest distance in fall free: 36,529 meters;
maximum vertical velocity: 1342 kilometers per hour.
Austrian became the first man to break the sound barrier without using a vehicle, with millions of people watching on the web. If they could not see the jump, then I leave the full video.
Click here to watch the video
Image | CNET.