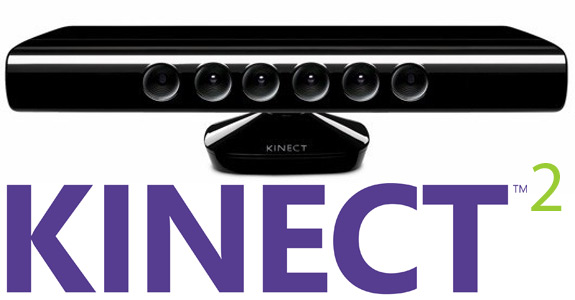 Microsoft New features include the next generation of Kinect , recognizing the voice and body posture to cononocer things like mood. Although this sensor has been very successful in sales, has been criticism as to its accuracy. Kinect 2 could be greatly improved.
Kinect is a technology that works reasonably well so far:
to interact
, has control over various parts of the body, and a great ability to track . Nevertheless, there have been some
detecting small errors in the recognition body
and limitations. Why have not stopped jumping rumors about a possible second more advanced version. New leaks made claim that the next generation could detect tone and very accurately pick up body posture . The aim would not only offer more possibilities
control
, but even
detect the mood of the user
. An example would be when a player takes poor posture while playing, even if not using Kinect. The machine would be able to detect and remind the user should sit up straight, for example. You can also reduce or increase the difficulty level depending on the mood. Another feature that will offer Kinect 2 as chief development Kinect, Kudo Tsunoda is more likely to offer
quieter games
and play sitting, where you can play only moving the arms. Currently, the system is too focused to control games with the whole body and that limits the possibilities and tiresome for the user.