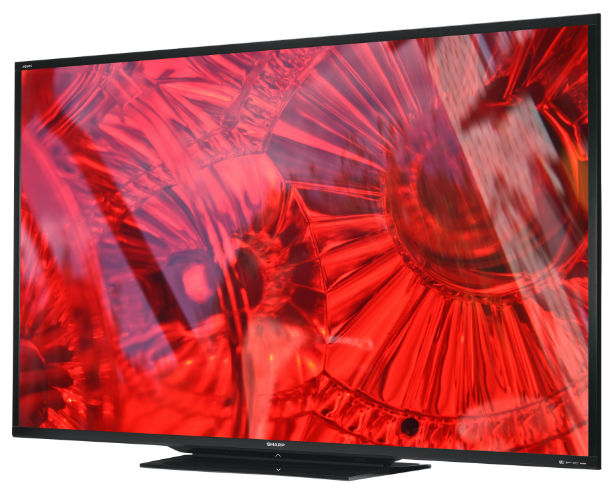 In recent years we have talked several times on large-sized TVs. The leading Asian firms are always working to create devices with larger screen and this time we find the LED world's largest TV: Sharp AQUOS 90 inches .
The unit measures approximately 1.20 meters high and about 2 wide, also weighs 64 kg. According to spokesmen for Sharp offers three times the display area of ​​a 55-inch TV, TV is Full HD, 3D support and includes two pairs of special glasses to view three-dimensional content.
Sharp has taken a gamble with this LED TV, and generally similar models from other companies do not go beyond prototypes. But this bestiality of 90 inches will be available in the U.S. market exchange for $ 11 000 . The team includes WiFi connectivity and SmartCentral system, which allows access to online services like Netflix and Skype.
What many are asking is how much energy the appliance uses. But despite speculation the Japanese company representatives indicated that the 90-inch AQUOS 3D consumes less than two lamps of 75 watts . What is still not known is whether the TV will be available outside the United States and Japan, but we will look at the news.