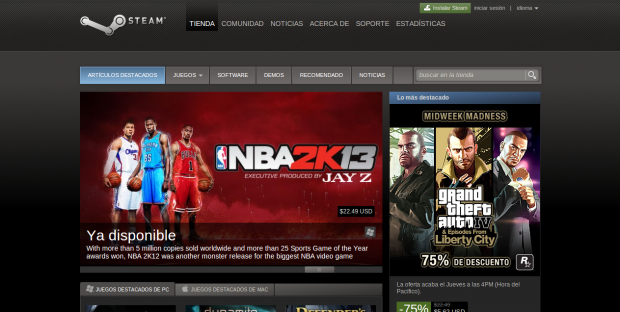 Development of Steam for Linux has grown considerably in recent months. Last week Valve enabled user registration and yesterday evening released the first beta limited customer . The U.S. company did not specify how many people had access to the software, but said that there were over 60,000 registered.
The development version was released with Team Fortress 2, but also appeared a list of two dozen playable titles from Linux. Valve
also included support for Big Picture
, how to play using a controller and a television. This is what he said Gabe Newell, president of the developer, about the release:
This is a great achievement in the development of PC games. Steam users asked us Playable support for Linux, and today we are happy to bring rich entertainment formats and our user community to this open platform and customer-friendly.
As mentioned
later, was released Steam for Linux supports Ubuntu 12.04 or higher . Valve promised to expand into other distributions, prioritizing the most feedback from the users. Anyway the company's effort, at least for now, was focused on software from Canonical.
If Steam were to try but have not yet received your invitation, do not worry. Access to beta
be expanded in the short term
and will reach more than 60,000 registered users. Finally we have to tell an important development for community gamers Linux: NVIDIA GeForce launched new R310 drivers, performance improvements and shorter load. To develop drivers U.S. firm was assisted by Valve and other leading companies in the field playable. Track | Valve.