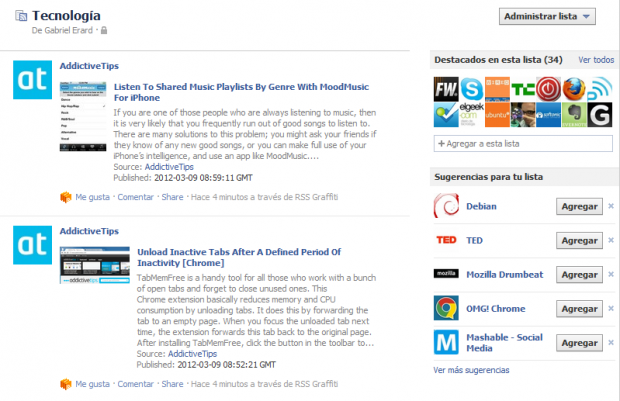 Facebook introduced a new tool to organize publications displayed on the home page like a newspaper staff. Interest Lists are intended to improve access to specific publications , an aspect that was far enough slack in the popular social network.
Before the publications page and friends mingled in the main feed of Facebook, a point which created confusion and was unattractive. It is now possible to create playlists that group pages, subscriptions or friends under specific interests to have a much cleaner experience.
The operation of this new feature is very similar to the lists of Twitter, which allow to follow users who tweet about the same subject or share commonalities with us. To create Schedules Interest on Facebook have to enter this link and clicking
"Create List"
. Once you do that will choose the pages or users to follow and ready. In the left sidebar you will find individual feeds will encompass the themes chosen. Once the lists are completed, Facebook will show
recommendations
to add sources related to the topics of interest. Another highlight is the option to share the lists created
so that other users follow the same pages or people we. No doubt we are talking about a property with great potential. Have you put together their first Interest Lists on Facebook
Track | Lists of Interests on Facebook.