smartphones have long ceased to be simple phones and became multipurpose devices that we store personal files, work, multimedia, etc.. With so much vital information in such a small device is essential preserve it up .
best to be prepared in case of being robbed or lose your phone. Today there are many Android applications which allow track the location of the device to try to recover it or, in the worst case, delete the information stored on it or block it completely.
system implemented by most of the tools is very similar to the one implemented by Apple in "Find my iPhone" , there are many alternatives available but in this case we will talk about one in particular because it is the more reliable and complete in Google Play. It is also free, so no excuses not to try it.
Lookout Mobile Security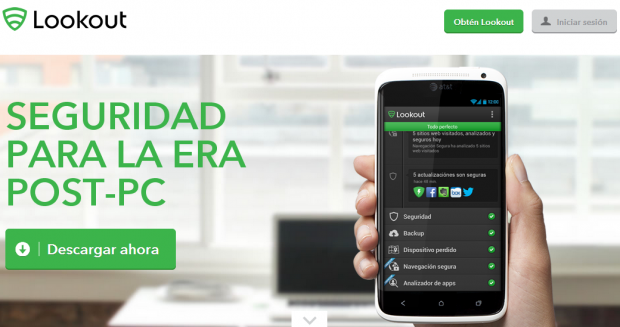 The primary function of this application is virus protection but if you are of those who believe that it is unnecessary in Android, do not worry. It also allows backup of installed apps and recover lost devices , as we said at the beginning of this last option is the one that really interests us.
Once installed and configured, Lookout Mobile Security keeps tracking enabled device. If pressed on "lost device" can see marked the current location and enable GPS to be more precise.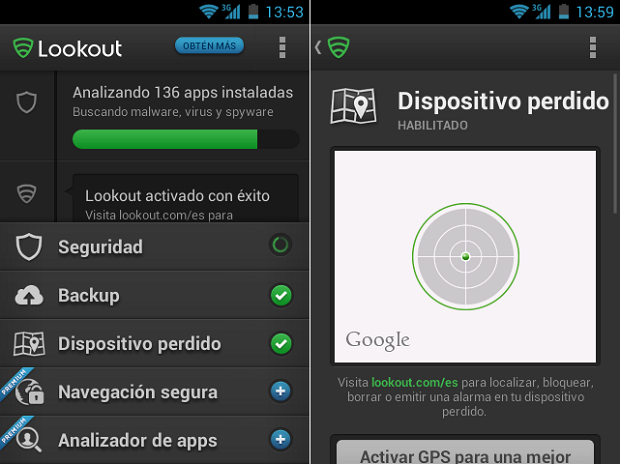 To detect the phone from the computer you have to enter the Lookout website, login with the same credentials used in the smartphone and enter "Find my device" .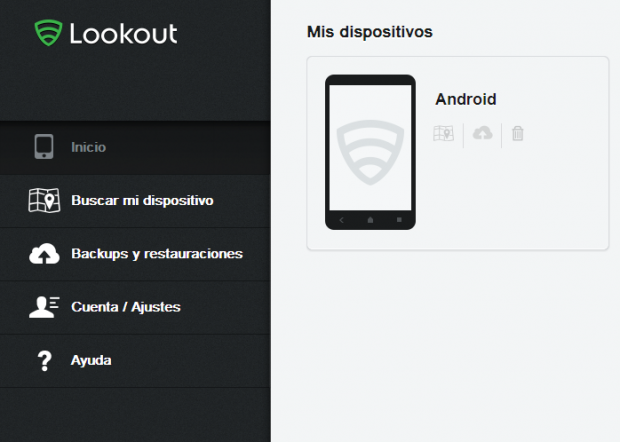 page automatically redirects and a large map shows the approximate location of the device , with the possibility of asking for directions to get there via Google Maps.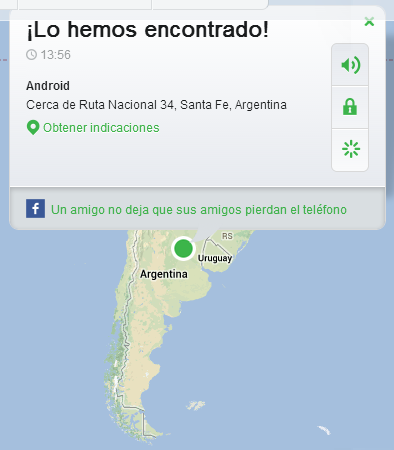 interesting Lookout Mobile Security is that next to the map there are three options: sound an alarm (ideal to find the missing device on a nearby area), delete the contents of the phone and lock the device to unusable.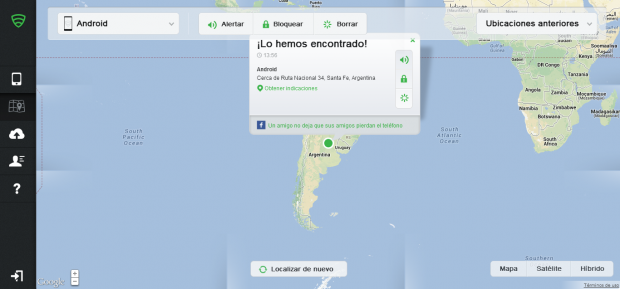 The app is simple but works well and can help protect your privacy. As I stated earlier, Lookout is not the only utility available on Android but gender is one of the best. As always comments are open to recommend other alternatives not mentioned in the article.
More info | Lookout.
Download | Lookout Mobile Security.