Apple's special event was designed not only to new iPad models. At the beginning of the keynote were presented new generations of iMac and Mac Mini as well as the rumored MacBook Pro Retina screen of 13 inches .
with Retina display MacBook Pro (13 ")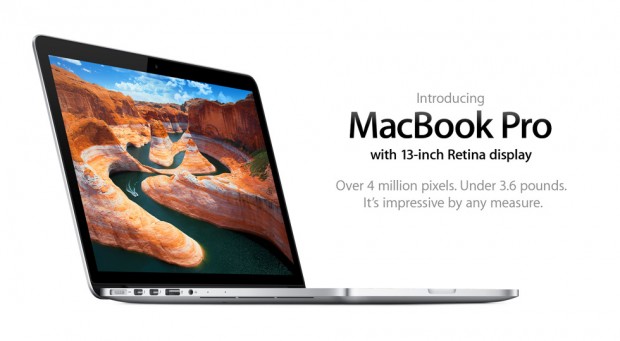 Rumors circulated this unit for several months, but became very strong in recent weeks. The new version of the laptop shares many points with the 15-inch model presented at the WWDC. The computer comes with a redesigned housing and thinner, which loses the traditional optical disc drive.
The highest point of the new Macbook Pro is the screen, which has an impressive resolution of 2560 × 1600 pixels. Also includes dual mic, dual speaker, FaceTime HD camera, multitouch trackpad, backlit keyboard, Intel i5 or i7, 8GB RAM, up to 768 GB SSD storage, integrated Intel HD Graphics 4000 and 7-hour battery.
As regards to connectivity, the 13-inch model features support for WiFi, Bluetooth 4.0, two USB 3.0, two Thunderbolt connections, HDMI and MagSafe 2.
The base price for version with dual core processor Intel Core i5, 8GB of RAM and 128 GB of storage is $ 1699.
More info: MacBook Pro with Retina display (13 " ).
Mac Mini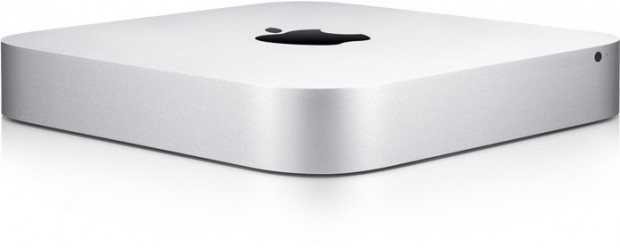 This handset also features interesting improvements. The new version of Mac Mini comes with an Intel Ivy Bridge and the base model costs $ 599. For that amount you get a dual core i5 chip at 2.5 GHz, 4 GB RAM and 500 GB hard disk.
If you want something more powerful version can choose "Server", which costs 999 tickets green. This includes a quad-core i7 processor at 2.3 GHz and two disks with 1 TB of space. Both Mac Mini refurbished models come with the same integrated graphics with Retina Display MacBook Pro 13-inch: Intel HD Graphics 4000. As regards ports include USB 3.0 connectors (4), FireWire 800, Thunderbolt, Ethernet, WiFi, Bluetooth 4.0 and HDMI.
More info: Mac Mini | Mac Mini Server.
iMac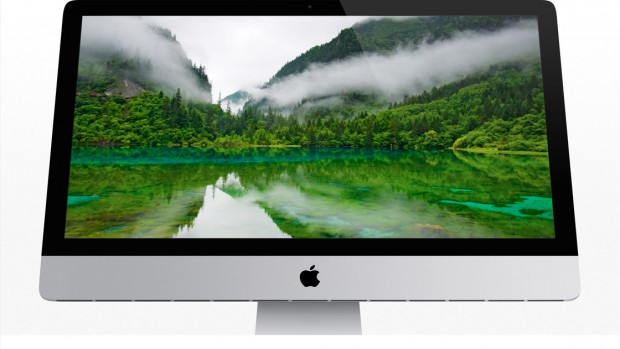 Finally we talk about the new generation of iMac, which also received a major renovation. The first feature to note is that the team has a thickness of only 5 mm, 80 percent less than its predecessor.
The new iMac will debut on the market with models of 21.5 and 27 inches. The first has a screen resolution of 1920 x 1080 pixels, while the second is 2560 × 1440 pixels. Both versions have a degree of vision of 178 ° and 75 percent less reflection. Teams arrive with Intel i5 or i7 processors and NVIDIA GeForce GT640M, GT650M, GTX660M or GTX675MX. The storage also comes with several possibilities. The base model comes with a 1TB hard drive, but users can increase the space up to 3TB. You can also choose up to 768 GB flash storage in the 27-inch model. The new iMac also enables you to choose a storage option called Fusion Drive. This is a single partition "software merges with" a memory of 128 GB SSD hard drive with a 1 or 3 TB. According to Apple, this system allows perfect balance between high performance and storage capacity. This option is also available in the new Mac Mini. Teams also include dual mic, dual speaker, FaceTime HD camera and wireless mouse + keyboard. In point of connectivity have four USB 3.0 ports, two Thunderbolt ports, Ethernet, WiFi and Bluetooth 4.0. The 21.5-inch iMac has a base model that costs $ 1,299 and includes a 2.7 GHz i5 processor, 1 TB of storage and 8GB of RAM. Meanwhile, the 27-inch version has a base price of $ 1799.
More info:
iMac.