One of the interesting points of Google Chrome is that not only allows installing extensions, but web applications. Many of the available work in the store as mere shortcuts to the sites in question, but there are many who work in the background and even run without an Internet connection.
default icons of the applications installed on Chrome appear when you open a new tab, which may discomfort those who want to manage from the Windows desktop. If you do not want to anchor them individually in the taskbar can activate the application menu of Chrome .
is a feature borrowed from Chrome OS has been experimentally implemented in the latest versions of the browser. What this function does is add an icon in the taskbar (independent of Chrome), which includes shortcuts to the apps installed on the browser from Google. If you want to try it, teach them to activate it.

Note: As this is an experimental feature, it may not always work properly or cause problems in the browser. Follow the steps at your own risk.
In the first step we open the Google browser, write about: flags or chrome :/ / flags in the address bar and press Enter.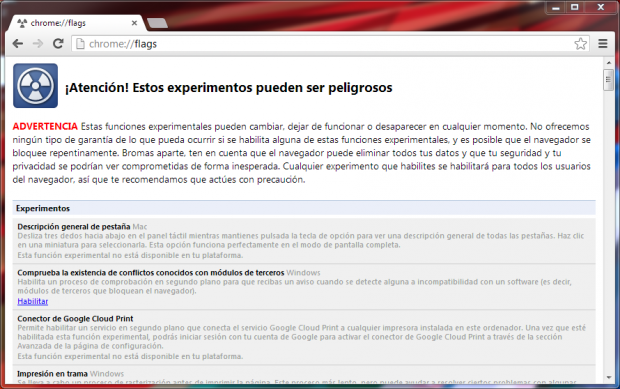 Once
experiments in paragraph walk the list until you find the entry "Display the Chrome apps" . We click on "Enable" and restart Chrome for the changes to take effect. Later we will see the new icon anchored in the task bar and click on it to find the shortcuts to the apps installed.
From now on every time we install a new app from the Chrome Web Store icon will be added to the launcher. It is a good resource for those who wish to launch web tools directly from the Windows taskbar without overloading individual shortcuts.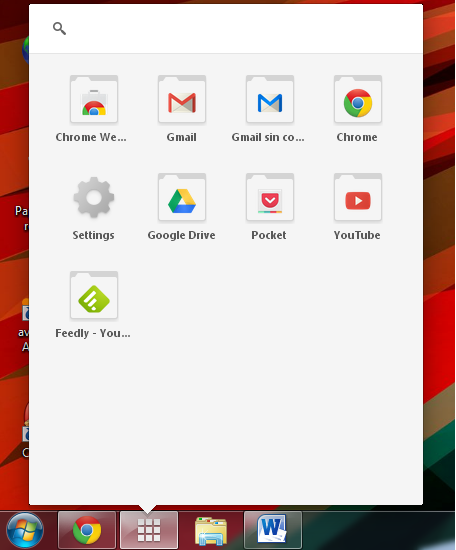 addition, right-click on each icon on the application menu can choose how to open or remove the browser from Google .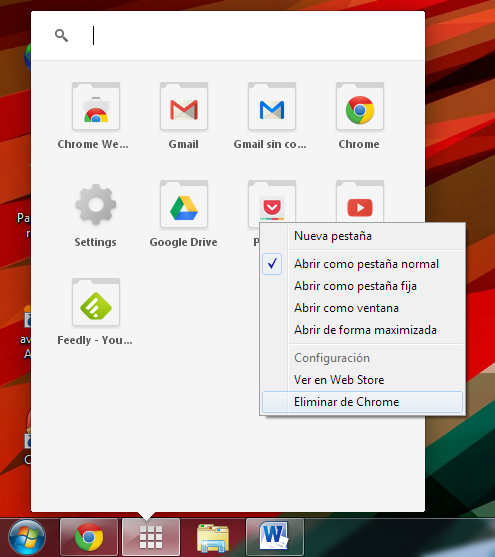 If you ever want to remove the application launcher, will enter the area again experiments (repeating the steps above) and will press the "Disable" in "Show the menu Chrome applications ".
What do you think of Chrome apps menu? Do you think it should be a stable feature of the Google browser? The comments are open for you to leave your opinion.