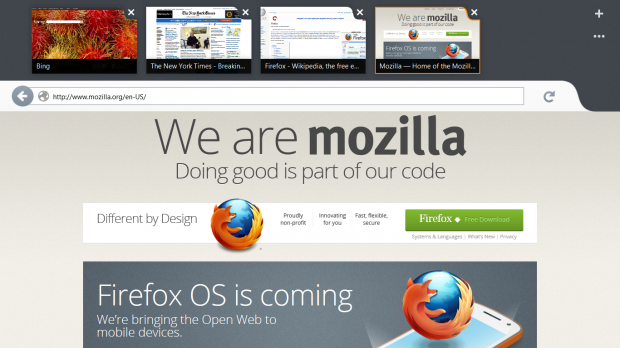 Development Firefox Metro is running in a while, but only now you can prove it in Windows 8 RTM. The Mozilla Foundation invites users of such software to download the "nightly build", in order to get more feedback for the launch end. The browser still has bugs and missing features, but it looks very attractive.
According to the developers, Firefox Metro works in both classical and desktop interface formerly known as Metro. The only requirement is to have x86, because applications are blocked in Windows classic RT (for devices with ARM hardware). The browser automatically updates
to keep users with the latest development version. Official information says Metro Firefox includes:
New homepage;
Interface
Australis;
Support Firefox Sync and touch gestures;
Overall integration with Windows 8.
Over the weeks developers add more features and improve software performance . For now the Mozilla Foundation will not release the final filing date, so it is impossible to know if it will be available with the launch of the new operating system from Microsoft.
If you have access to the RTM version of Windows 8, can download the nightly build of Firefox Metro from here.
Track | Mozilla Blog.