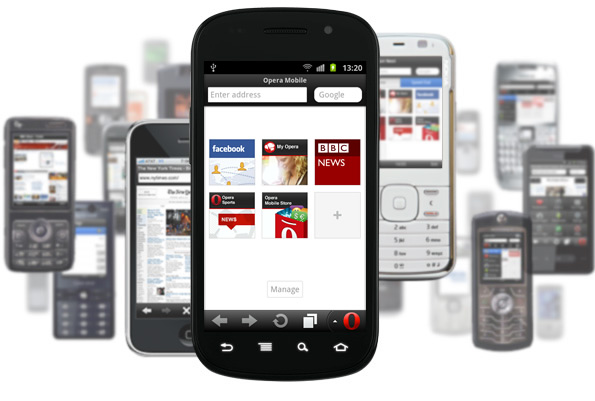 Opera is a web browser that offers very good performance. The desktop version is not the best choice worldwide, but the situation is very different in the mobile arena. The software has gained a very important niche users on smartphones and feature phones, surpassing the 200 million .
The information was released by the developers through its traditional "State of the Mobile Web". The popularity of the browser in the mobile market is based on two products: Opera Mini and Opera Mobile . The first works on any phone low midrange, while the second was prepared for smartphones and tablets.
According to official figures, 200 million mobile users scattered 53 countries, 183 million (92 percent) access the Web from their phones through Opera Mini. The remaining 17 million, for its part, harness the power offered by the Mobile Edition.
Opera But growth is not measured only in numbers of users. The number of page views on mobile versions of the browser increased by 55 percent compared to last year. In June, Internet visited over 115 billion pages from their devices.
Opera's popularity in the mobile market is related to its technology data compression. Thanks to this feature reduces the data consumption to a minimum, allowing for greater savings. If you have not tried Opera Mini or Mobile, you can download by entering m.opera.com from the browser on their phones or tablets.