There are hundreds of alternative programs that serve to listen to music or watch movies on Windows, but many users still prefer the traditional Windows Media Player. As far as audio is concerned, Microsoft's software is compatible with most traditional extensions but not so popular format like FLAC .
Free Lossless Audio Codec (FLAC) is a format that is much on the Internet, especially in music sales services. It stands out from others because it encodes the material without losing quality, but has the drawback that outweigh files MP3, just to mention a direct example.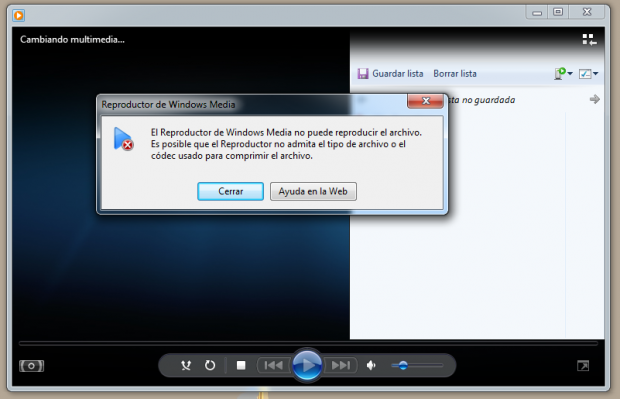 Although Windows Media Player is unable to play FLAC files by default, there is an easy way to fix the problem. All it takes is madFLAC 1.10 , a codec that can be downloaded from this site. Once the ZIP file have to unzip and save it in a location that is easy to remember, as the folder for music.
madFLAC folder contains several files. To install the plug you have to double click on Install.bat .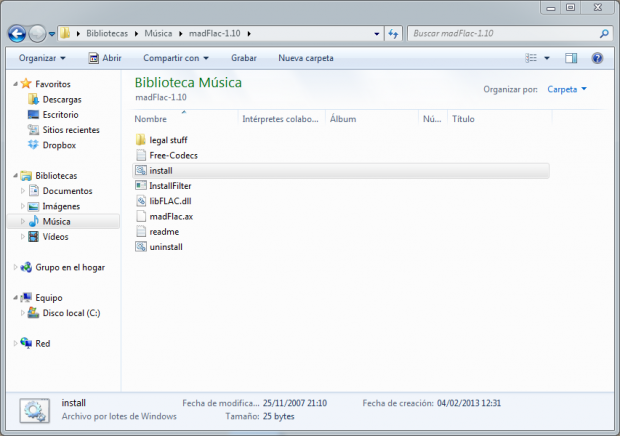 If successful
has to receive a message indicating a successful installation.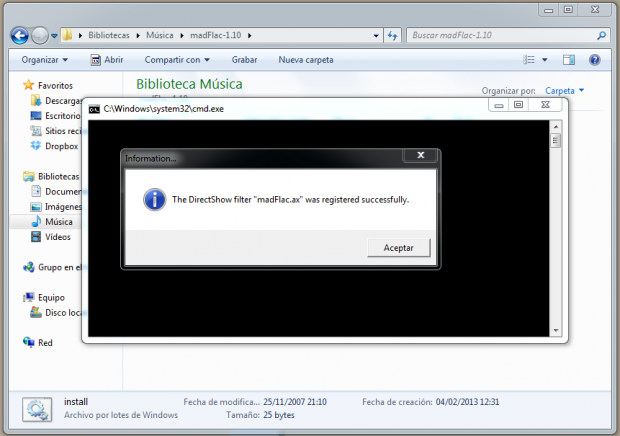 After subtraction only mark files with FLAC format, choose the Windows Media Player as the default program and play. If all goes well can enjoy their songs without quality loss in seconds.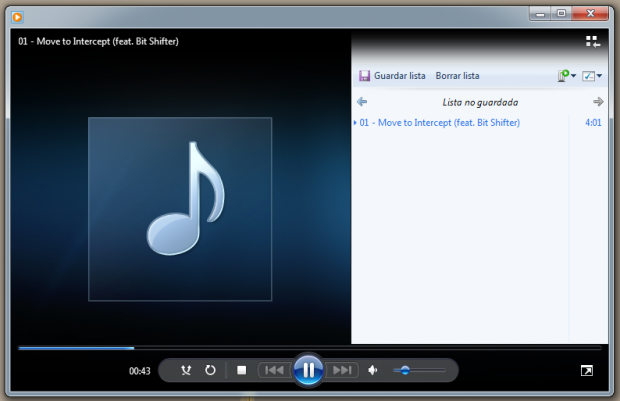 probably the first time the software will display a warning message like the one pictured below, but can ignore it without problems.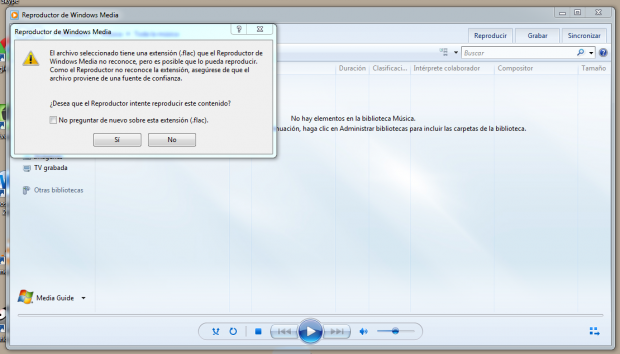 This method is quite far from perfect, but still is a solution for those who prefer the Windows Media Player. Despite the use of 1.10 madFLAC two problems persist with Microsoft software :
reproduce files individually selected but has several simultaneously. This means you have to manually open each song, which translates as a hopeless waste of time.
FLAC format songs can not be added or reproduced from the Library of Windows Media Player. This is also a bit complicated because you also have to take the trouble to run the files from your home folder.
Can you solve those problems in Windows?
Yes, but not from Windows Media Player . Many alternative music players offer native support for FLAC format without having to download additional codecs via Web. One of the best in the business is VLC Media Player, which instantly recognizes files and playlists to manage complete without limitations of any kind.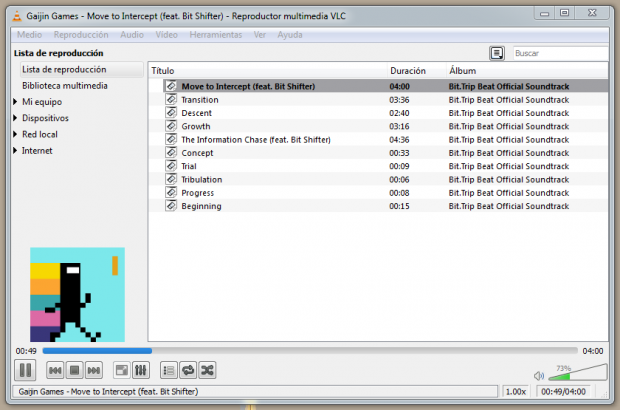 For now if they want to remain faithful to Windows Media Player to enjoy your favorite music without loss of quality, feel free to download madFLAC 1.10. If tomorrow they decide to switch to VLC or similar programs can uninstall the codec by double clicking on Uninstall.bat .
to know alternative methods mentioned in this article or want to recommend your favorite media players, feel free to mention them in the comments.