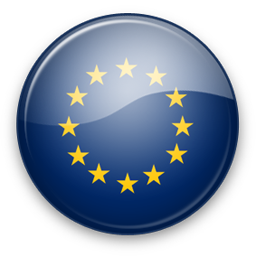 Data Privacy on the web is an increasingly serious issue, which is why the European Union will release new regulations , if everything is according to plan, the presentation will be held this Wednesday. The intention of the authorities to impose strict guidelines for all Internet companies follow the same pattern when dealing with user information.
The vice president of the European Commission, Viviane Reding, speaking at DLD 2012 and said the new rules are needed to provide a reliable experience to users. He also noted that the Old Continent
need tools much easier
to protect data online to Internet users. The first draft released by the European Union includes several points to note . For example, the authorities want companies to inform them automatically when the theft of information, but that's not all because the law covers "the right to be forgotten" (which users are able to delete all your data without leaving traces on the web).
Moreover, the project indicates that all Internet companies should provide tools for portability for users to export their data. In addition, any company that does not comply with the requirements shall be punished with hefty fines.
Note that the new regulations for data privacy on the Internet is at an early stage. While the presentation will take place this week, the government of each member of the European Union will have to provide individual approval and this will cause delays in implementation. Track | Reuters.