Since the launch of the first iPhone, Apple included Google Maps as the default mapping application. But the Cupertino client removed to make room for Apple iOS Maps 6. The maps were a fiasco apple initial and millions of users when asked appear in Google Maps App Store .
claims and speculation finally ended as Google Maps debuted last night at the Apple app store. The client developed in Mountain View includes all options expected by users: voice guided navigation, traffic information in real time, routes in public transportation, satellite view, street view, attractions, reviews of bars and restaurants, etc..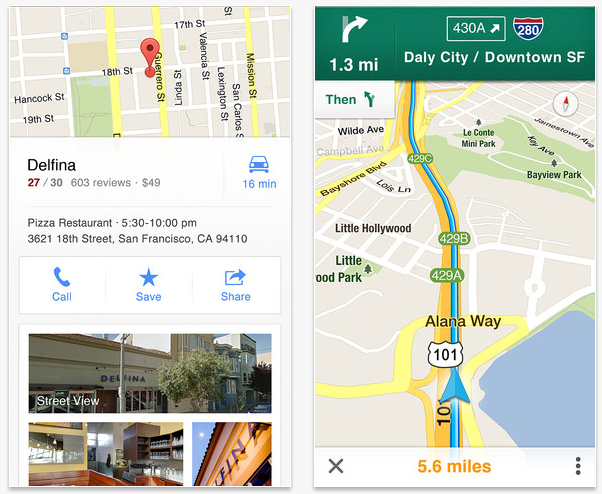 Google Maps for iPhone
still does not include the option to browse offline maps , but is likely to be added in future updates. The client interface is very clean and it shows that the developers chose to simplify the way you present the results. The information is summarized at the bottom edge of the screen and see more detail above pressing.
The good thing is that Google did not take the fast track to launch its iOS devices maps. The Californian corporation could adapt the Web version of the service, but instead opted to create a native app from scratch. It was also released an SDK for developers to include Google maps in their apps for iOS.
Google Maps for iPhone is available in 29 languages ​​to more than 40 countries. The app can be installed on an iPhone, iPod Touch or iPad with iOS 5.1 or higher , but not optimized for the Apple tablet.
Download | Google Maps for iPhone.
Track | Google.