Yahoo!
Since Marissa Mayer hired as CEO, the company's priorities have been dumped into mobile arena. This week the company run by former Google executive launched a revamped version of Yahoo! Mail and now did the same with one of their most important apps: iOS Flickr .
photo application was completely redesigned to compete in a segment that has as its main exponent Instagram. The client interface was optimized with several cosmetic changes and adding new features. When run for the first time users can perform a "guided tour" for features debuting in the app.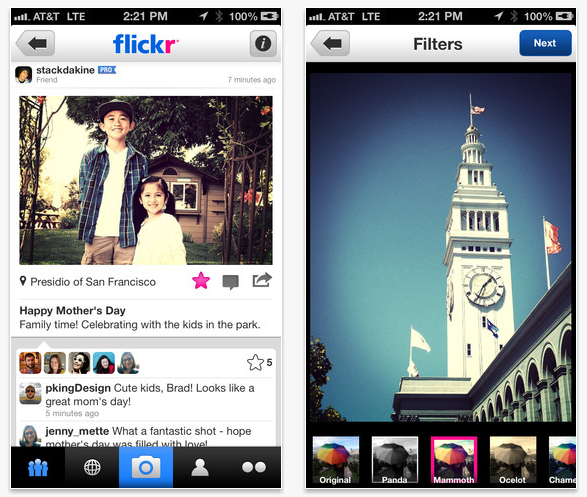 Flickr for iOS
incorporates several elements that were previously only available in the web version of the site. Now not only can log in with Yahoo! accounts, but also with data from Facebook and Google. Also can better manage contacts and groups, as well as browse pictures or captured in interesting places nearby.
new catalog filters is one of the most interesting points of the update, as it offers 16 different options to embellish your photos before sharing. The process is similar to using Instagram: Capture an image from the app, apply the desired effect and share them on Twitter, Facebook, Tumblr or email.
The application is free and runs on any Apple gadget (iPhone, iPad or iPod Touch) with iOS 4.3 or higher.
Download | iOS Flickr.