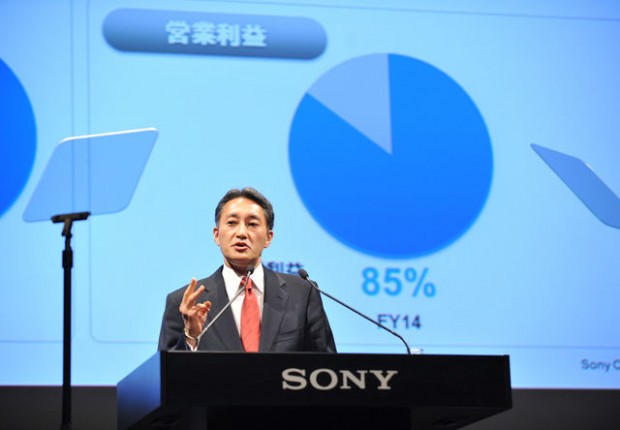 Days ago we told you about a report by Japanese newspaper Nikkei in which Sony released the plan to lay off 10 thousand employees. At first it was a rumor, but unfortunately the Japanese corporation confirmed the news with the introduction of their new restructuring strategy .
Kazuo Hirai, CEO of the company, was responsible for raising awareness of the project "One Sony" through which the firm will try to get back on track economically viable. According to CEO, the company will spend the coming months to strengthen its main business (digital photography, console and mobile) and television sales recover. On the executive said the layoffs will take place before the end of fiscal year 2012. The cuts will affect workers encompassed both at headquarters and in subsidiaries and sales organizations. According to Hirai's measure aims to "improve operational efficiency," although
will cost $ 925 million the company
. Continuing with plans for "One Sony", the Japanese corporation is betting on the interchangeable lens camera to strengthen its presence in the digital photography market. Sony hopes that this segment can grow quickly in a market increasingly overwhelmed by smartphones and become a stable point to generate profits. Meanwhile, the company's mobile devices (phones, tablets and Vaio)
be included under the management of Sony Mobile
. In terms of gameplay, Hirai announced that the company will expand the number of downloadable titles for their consoles and the number of devices compatible with PlayStation Suite. Other sensitive points of Sony's strategy is the TV market. This segment has generated losses for 8 consecutive years but it seems that the Japanese continue to try to make it viable. Hirai said the company
continue betting on the LCD
, but explore other technologies such as OLED and LED Crystal. Sony's CEO is optimistic that the division responsible for creating the HDTV will generate profits in 2013.
Track | Sony | Reuters | Bloomberg.