Security
protection on your Android phone is something you can not take lightly. Having a good security system will keep your smartphone's performance deteriorates.
1. Install antivirus software
Avast Mobile Security is an anti-virus scanner comes with a virus and malware applications have installed and downloaded files, a privacy consultant showing the issue of privacy for each application, a firewall can be used to configure which applications can access the Internet and, finally, a comprehensive anti-theft system.
center">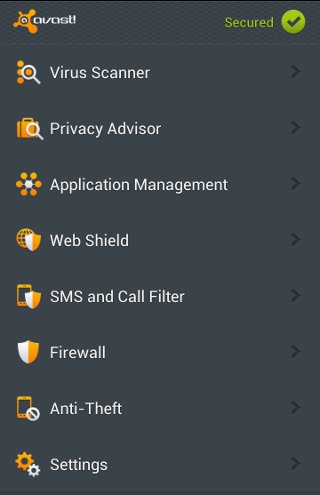 2. Back up your system
Android with your Google Account , there is an option on the phone that lets you synchronize your data (all the applications installed in the store Play, WiFi, passwords and other settings) to Google's server. For applications installed directly using the. Apk (Google does not synchronize the applications that are not installed in the store Play), you can use Astro File Manager from backup of the application. This will help avoid losing any data if something should happen to your Smartphone
Performance
Settings -> Battery" and review what role does higher battery drain.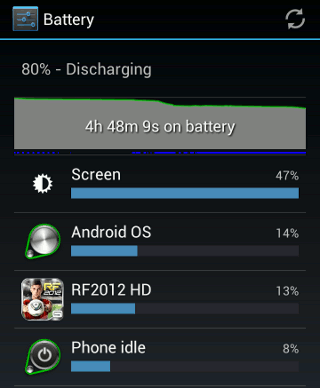 To improve battery life, can carry out these tips:
3. Auto Brightness
section brightness settings, adjust the brightness of phone "auto-brightness" mode. In this mode, the phone detects ambient light and adjust the screen brightness accordingly. If you prefer, you can turn the screen brightness to the lowest level when indoors and change auto-brightness when outdoors.
4. Turn off battery drain
concerned about the use of the battery, Juice Defender is the application that you install. helps preserve battery life by automatically turning off applications and applications that spend a lot of resources when the battery is beginning to end.
5. Monitor application
Watchdog is a surveillance task manager you can install on your Smartphone, and let it do its work. WatchDog runs quietly in the background to monitor applications that are misusing the battery or the CPU, and off.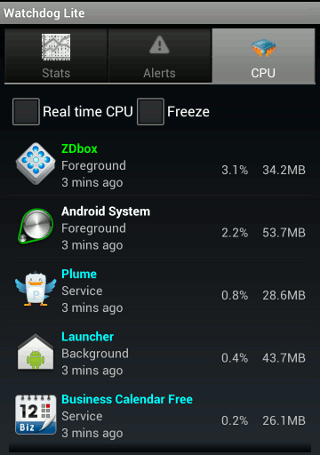 6. clean the system cache, history and temporary files
ZDBox . Comes with built-in filter system that lets you clean your system with a single click.
Efficiency
7. Automate routine tasks
Call is a powerful (and free) application you can use to automate a lot of things on the phone. You can get it to automatically change the phone profile (Mute, etc. Loud, Vibrate) according to predefined events. You can also set rules and conditions and get tasks when conditions or standards are met.
8. Change the workflow
ADW Launcher, Launcher and LauncherPro Go among the most popular. Most of them come with lots of options settings to customize the home screen to your liking.