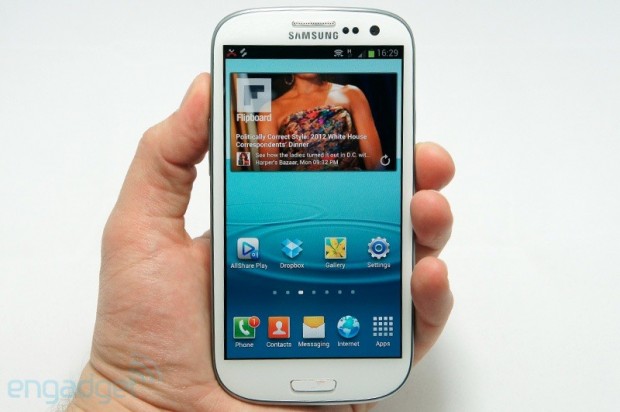 The patent dispute between Samsung and Apple is not new theme. For over a year these companies trade blows over alleged patent violations, but now try to negotiate out of court. Amid this environment, the Koreans showed Galaxy S III, which was surprised by a major design change in relation to its predecessor.
As mentioned during the event in London on smartphone more like the Nexus Galaxy Galaxy S II. At the time there were rumors that the new Samsung phone had been "designed by lawyers" to avoid confrontations with the apple, but that information was denied by Chang Dong-hoon , vice president of design the Asian firm.
The executive said that the appearance of Galaxy S III was not modified to avoid a possible lawsuit from Apple, but it was a move already planned. "Our changes to the design of smart phones are part of a 5-year plan, there are last minute changes" , told reporters during the 2012 Seoul Digital Forum.
In addition the manager said that Samsung emerged as a leader in the market design and shattered any other assumption. From the public seem to have assimilated very well the aesthetics of the smartphone as reserves have exceeded 9 million units.
Image | Engadget.