Each person prefers to order the main screen of your Android smartphone differently. Many armed groups with shortcuts to frequently used applications, while others simply prefer the icons loose so that the experience is much more direct.
Whatever the case, most do not know that it is possible create shortcuts to specific activities for an application . For example, we generate a Gmail icon that leads directly to the screen writing new emails. In this way we create and send a new e-mail without first going through the inbox.
case just mentioned is just one in a wide range of possibilities. If you want to know how to create shortcuts to activities in Android, then show them the steps.
Note: test use a phone with Android 4.1.2 but in theory is compatible with Android 1.6 or higher .
All we need to carry out the procedure is an application called QuickShortcutMaker, which is available for free on Google Play. Once installed not find it lodged in the application drawer, but in the field of widgets, then will click on it and add it to device's home screen .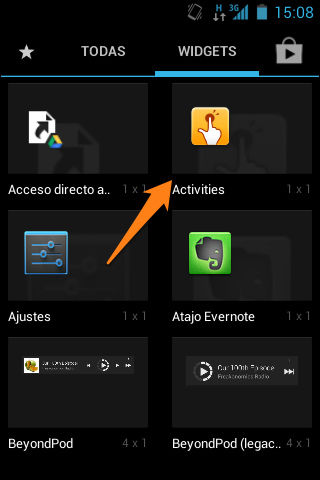 Automatically
creation interface appears where you have to locate the desired activity . In the example we generate a shortcut to the Gmail screen writing, which is why we enter "gmail" in the search for the app and select the required activity in the dropdown menu.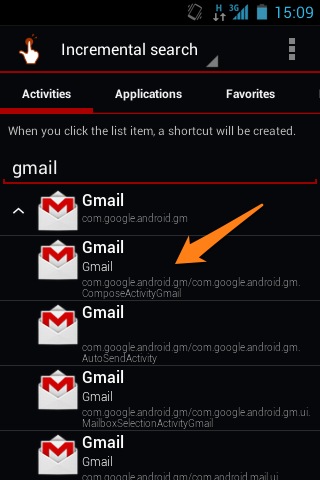 activity names are not very intuitive and sometimes it hinders the procedure. However try QuickShortcutMaker allows direct access (by clicking the "Try") before creating it definitely to ensure that the task is executed we seek.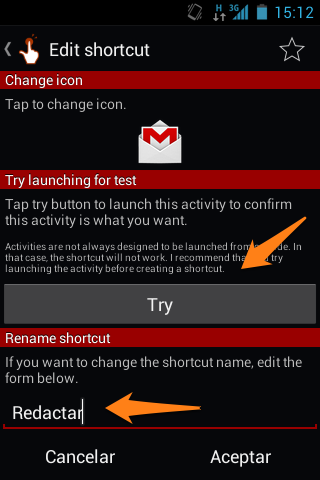 Finally
should only assign a distinctive name and click "OK". The new icon appears on the main screen of the smartphone and will be ready for use. Each time you want to create a new shortcut simply repeat the steps mentioned here.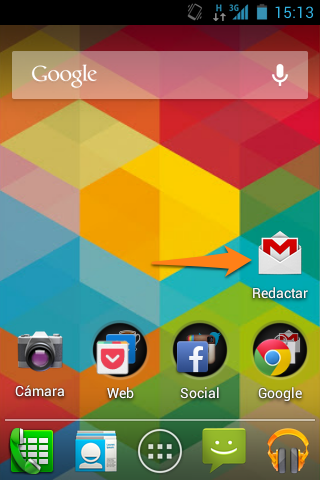 QuickShortcutMaker
not the only tool to create shortcuts to activities in Android, but it's the simplest. Similar functions are also often integrated into alternative launchers, so do not hesitate to tell us what is your favorite in the comments.
Download: QuickShortcutMaker.