The traditional method to create folders in Windows can not be described as complicated, but as impractical. When we move material from one container to another lose valuable seconds creating the folder, naming and pasting the files in question. Everything would be easier if we could create folders and move items to them automatically, right?
This task is made possible by a simple application called Smart Folders . The program was created by the team AddictiveTips, a leading website dedicated to the publication of reviews of desktop and mobile software. The premise is simple utility but very useful: Automatically create a folder by "drag and drop" between two or more files.
requires minimal configuration and software that makes it even more attractive. When you download and run it for the first time must press the "Install" and ready. The program supports all Windows file formats, although some do not work by default.
To enable an extension
only have to register it from the interface of Smart Folders. For example, for the software to work with standard Photoshop files have to enter "psd" (without quotes) in the box and press "Register" . Extension is automatically added to the list shown in the box below.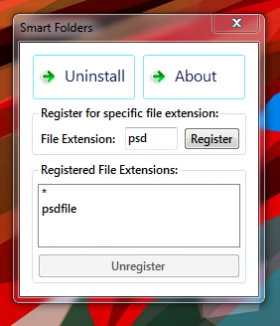 As mentioned above, the automatic creation of folders is done in two steps. First you select one or more files to include and drag them on top of another. This process serves as a trigger and elements are moved to a subfolder within the folder created original .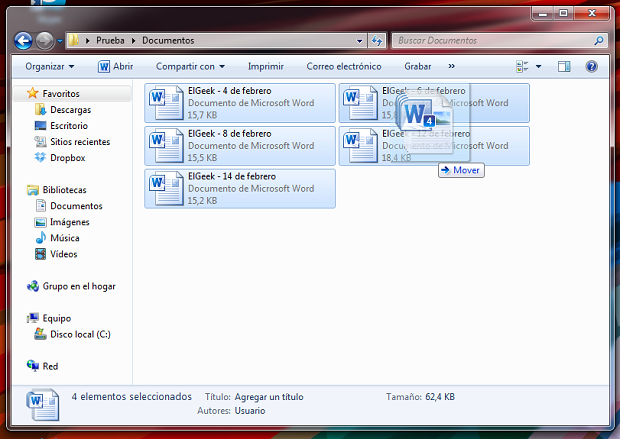 Default
containers appear with the name "Folder 1″ , but you can change it from the box is automatically displayed.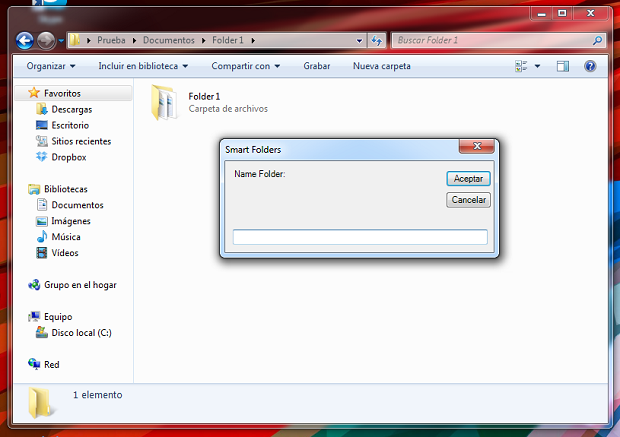 see is a much faster and more practical than natively included in Windows. In case you wish to delete Smart Folders just have to run the installer again and click on "Uninstall" . Please note that the extensions registered manually are lost when removing computer software.
AddictiveTips developed application is free to download and works on any computer with Windows XP or higher , both 32 and 64 bits . If you still do not understand how the program or want to see it in action before installing it on their computers, I leave a short video with a test during the writing of this article.
Click here to watch the video
As always comments are available to tell us your experience with Smart Folders. We also invite you to recommend us to other applications created for similar purposes.
Download | Smart Folders (Addictive Tips).