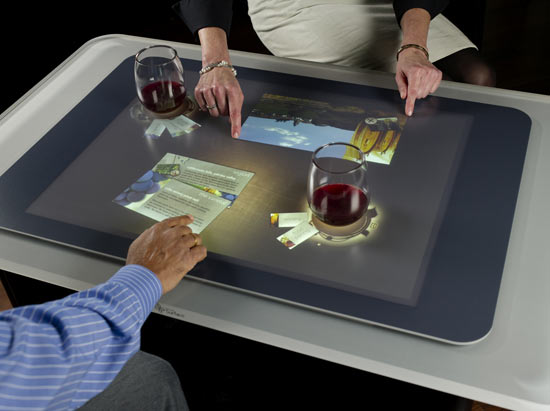 Technology Microsoft "Surface" and has spent several years in the market, but so far has not been presented a device that really is a real alternative. Microsoft and Samsung Electronics have joined forces to create the next generation of Microsoft Surface, and presented ' Samsung SUR40′, incorporates important advances in flexibility, power, light weight and cost, in a 40-inch device and 52 touch points, as reported by the companies.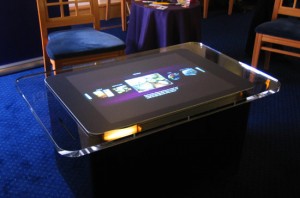 'Samsung SUR40′ is a multi-touch device can adapt to any surface, either a table or wall. Now also offers a renewed experience in using the device for several people at once and includes technology PixelSense with an innovative vision system.
The camera and projector that used Surface to recognize the points in the first version have been replaced by a more advanced
, implemented by Samsung, and where now, the pixels are in the sensors built into the LCD glass panel using the device. The screen has the largest
Gorilla Glass
a device available at present worldwide. This technology increases the possibilities of device recognition, which can detect up to 52
contact points
simultaneously on the screen of 40 inches, and offers better illumination of the objects on the surface thanks to the infrared LED at its disposal.
SUR40, among other features renovated has 360 degree interface , 1080p HD , four speakers, a thickness of 4 inches and WIN a final price of 7,900 euros around . Has been reduced by almost 50 percent the price compared to the previous version, though still a privilege for only a few. Will have to wait even a few years to get to the Surface average user.
Click here to watch the video