BitTorrent
Sync is a program presented some time ago that allows file transfer folders between different computers without having to upload the content to an external server. This system is ideal for sharing large files with colleagues or friends, both online and through a local network, it is also an excellent resource for those wishing to move documents, photos, music and videos to a new computer without dealing with CDs or USB USB.
interesting thing about this system is not only technology that works with BitTorrent, but file transfers are private and encrypted. Furthermore BitTorrent Sync works on Windows, Linux distributions and Mac OS X. Below we will show the basic steps to synchronize files between different computers .
Once installed BitTorrent
Sync is the teams involved have to set the folder where files . To do this go to the program and tab "Shared folders" will click "Add" .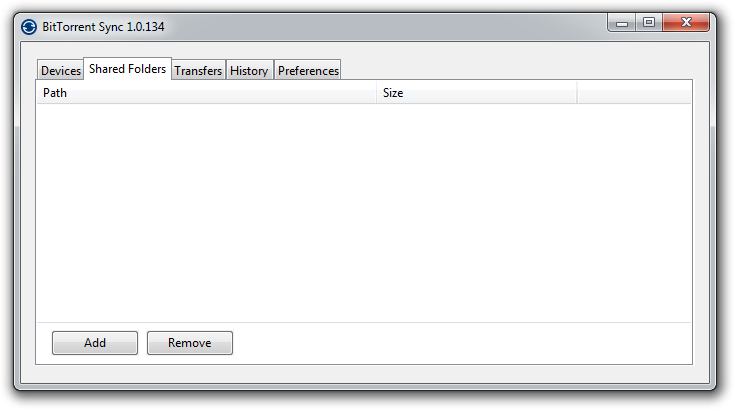 Box "Folder to sync" choose the folder to sync and "Shared secret" will press "Generate" . The code created automatically (known as "secret") will be the key that lets you download files on other computers, so we'll copy and share who corresponds . To end the first part of the configuration press "Ok" .

PC that will receive the files that meet a similar process: Open the program, enter "Shared folders" and press "Add" . The difference is that here not generate a new "secret" , but in the first box will stick the code created in the previous step . In the second box select a folder to synchronize, where received files are saved. Let us note that if we choose a destination folder already has files in it, the same will be transferred to the first team.

Once both computers are connected the transfer will take place automatically and you can check the progress in "Transfers" . When the process completes appropriate notifications appear in the system tray.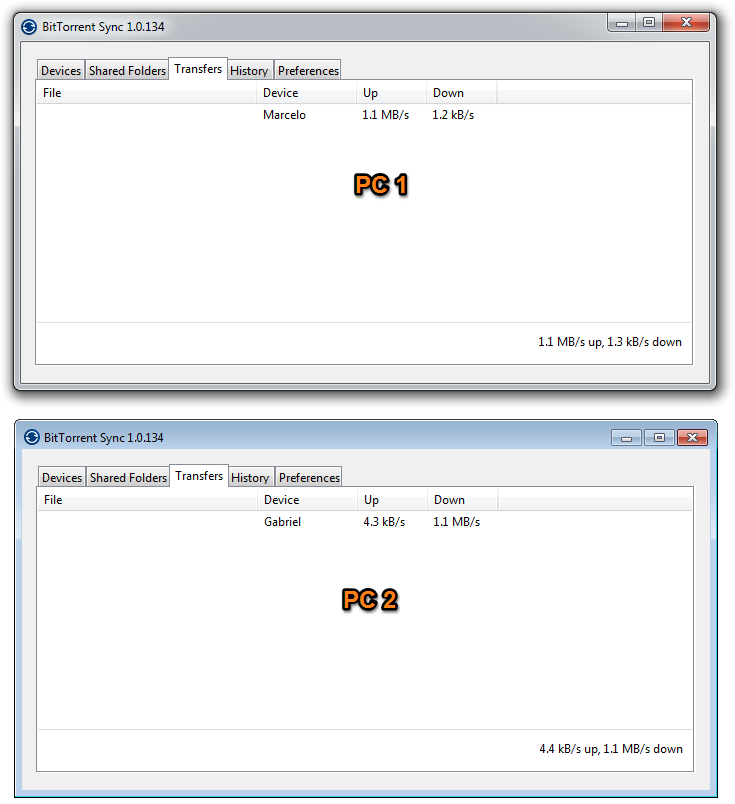 To see the equipment connected must enter tab "Devices" .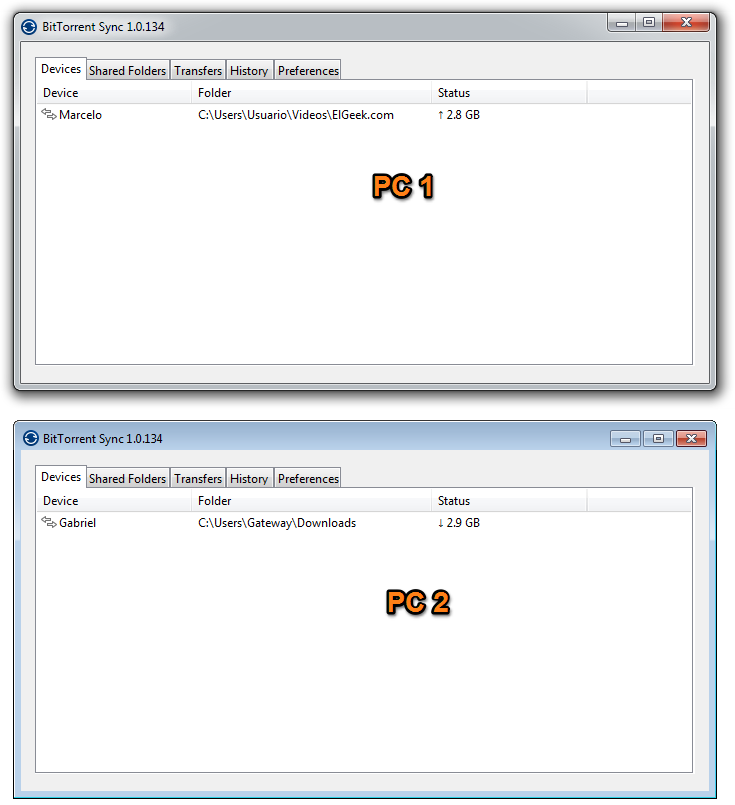 The steps described here correspond to a basic example of file transfer. BitTorrent Sync to configure shared folders for the "secrets" read-only or single use (expire after 24 hours), among other possibilities.
Already tested
BitTorrent Sync? You can leave your opinion or recommend similar tools in the comments section.
Download, More info | Sync BitTorrent.