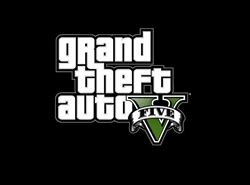 Since Rockstar announced the development Grand Theft Auto V , the title has become one of the most anticipated. The GTA franchise is synonymous with success, so it has been speculated repeatedly about the possibilities of the game and its release date. However, so far Rockstar was not pronounced and kept secret their plans to put the game on the market.
Recent rumors had appeared assured that the title presented in the first half of 2013. However, the curriculum of one of the organizers of the game could have provided the final clue
upon its release.
Specifically, the curriculum has been Alex O'Dwyer who has given the track, as recorded Eurogamer portal.
Alex O'Dwyer have updated information on his career, including his participation in the same Grand Theft Auto V. In this curriculum you can see references to Alex O'Dwyer's participation in other games, where you specify its release date. In between these games, for a moment, appeared GTA V and the date that came with the name of the game was October 2012.
The fact of participation of O'Dwyer in GTA V is gone soon, but there are screenshots that show that the curriculum had been updated. Thus, it seems that Rockstar plans for would have finished the game this year , so that the title could come to the Christmas season. Rockstar so far has not commented so currently there is official that neither of these dates are the chosen ones. Since both are becoming closer, Rockstar is expected to soon provide new details Grand Theft Auto V.
Font | Eurogamer