Mozilla Thunderbird is one of the email clients worldwide popular. It is true that such programs do not have the same popularity years ago, but still keep a very large practicality margin. If you use Thunderbird to manage their accounts and personal and work email, can also use it to read the news .
Thunderbird, like other mail clients, serves as RSS feed reader . If you want to see messages and interesting items without relying on two different programs, then show them the simple software configuration process of the Mozilla Foundation.
The first step will run Thunderbird and click File | New | Other accounts .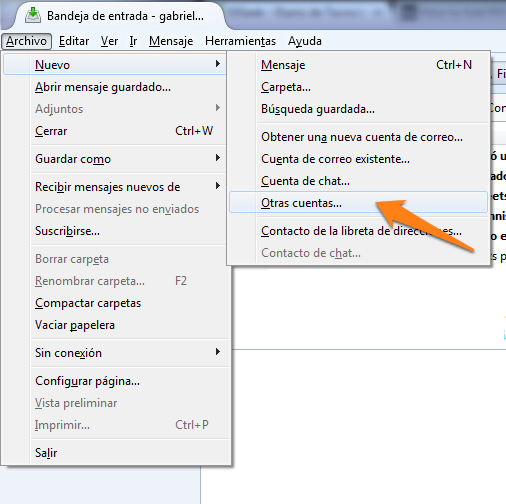 In the new window will have to choose "Blog and news channels" and follow the wizard options.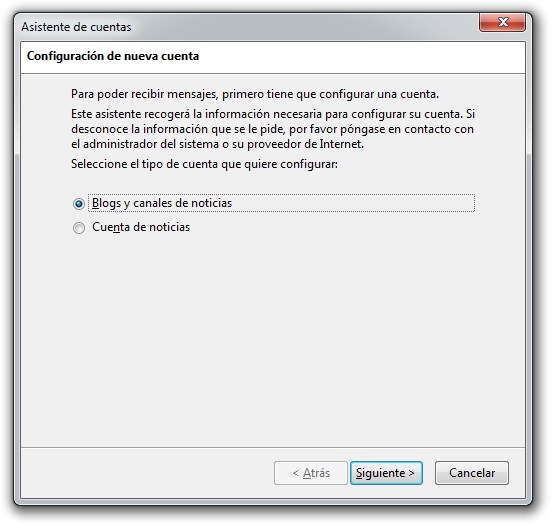 section news channels are added to the tree of accounts on the left side of the screen. The next step will add news sources from "Manage Subscriptions".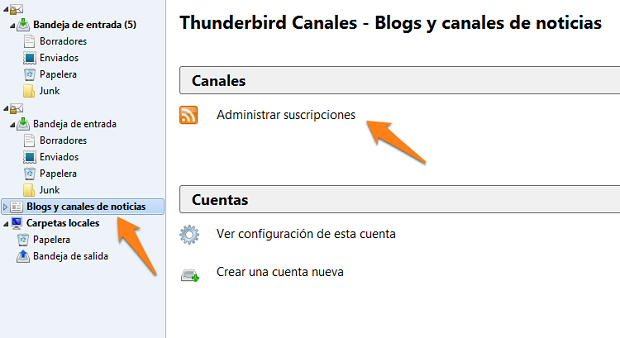 Another window will be displayed and there will enter the URL of the feed to subscribe and click "Add". It also can import OPML files with other sources used in news readers.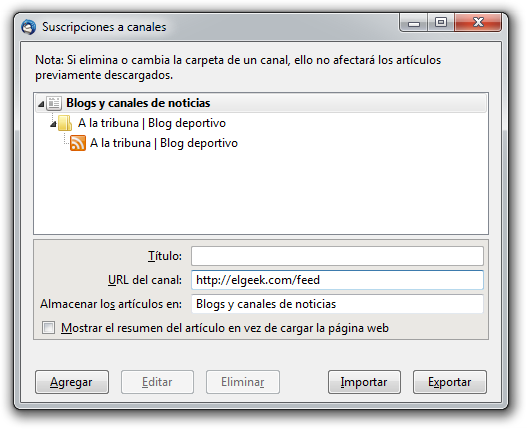 As feeds are added, they will appear in the tree on the left with the corresponding indicator unread entries.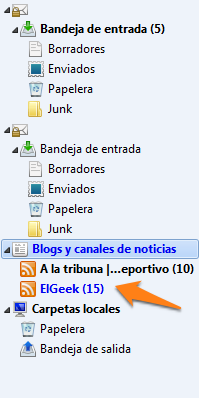 click on each source be enough to see a list of available news and the corresponding reading area.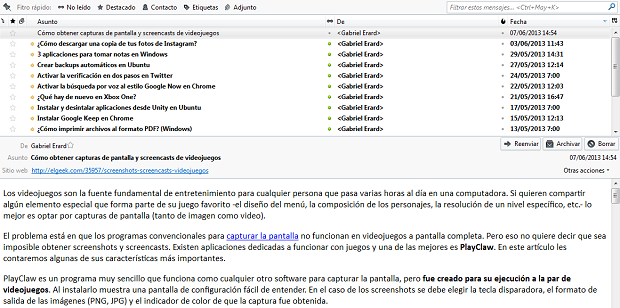 Mozilla Thunderbird interface seamlessly integrates elements from other conventional feed readers and functions of the email client. As you can see is a basic tip but productive because it helps manage two key aspects of everyday-connectivity and messaging information-from a single window.