protecting privacy online is a subject that is on everyone's lips because it is essential to browse the web. The tips to safeguard our personal information (and that of family or friends) Internet are many and have different scopes , but in this article I will approach the most important.
Some basic guidelines to protect our data are established for quite some time:
not publicly disclose passwords and credit card numbers;

Unpublish

DNI numbers, physical addresses and phone numbers in particular social networks, forums or websites;

Set

social networks to personal content is not visible by anyone;
Choose strong passwords and update them every certain period of time,

Avoid

data entry and downloading files from unknown sites or untrustworthy;
Search the web references before testing a site or service with potential to access private information;
not answer e-mails of support with personal information or login credentials.
These tips are "among the most basic core" and are of great help, but not always sufficient to protect privacy online . Then I leave a list of tips and tools for improving the security of web browsing.
Verification
two step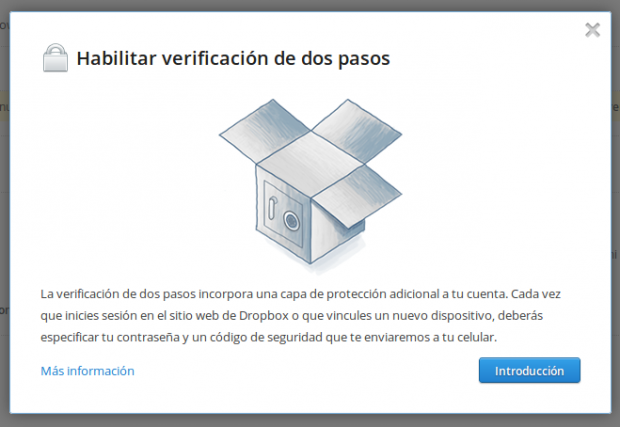 system two-step verification requires users online service to confirm its legitimacy through a security code sent by text message. This kind of protection is not yet widely adopted, but companies like Google, Facebook and Dropbox offer this possibility.
activate two-step verification users have to integrate a cell phone number to their accounts. Thus, each time they log into a PC browser or unknown receive a security code (one and only) by SMS to be compulsorily enter.
The beauty of this system is that you can rely on computers or everyday applications to avoid repeating the process continuously. To activate the configuration in two steps:
Google.com: Account | Security | two step verification .
Dropbox.com: Settings | Security | two step verification .
Facebook.com: Account Settings | Security | Login Approvals .
Passwords
applications

Some services that implement
verification in two steps also enable the use of application-specific passwords. This saves problems on platforms that do not accept the security code entry. Google and Facebook are two of the services using this method.
application password automatically generated key is a single use and . It is usually used in mobile and desktop applications. Then I leave an example of its implementation:
After enabling two-step verification in Google want to log on to Gmail for Android. The e-mail client does not support the entry of a security code, so they need an enrollment application.
To generate must log on to Google.com and enter Account | Security | Applications and sites online . At the bottom of this page is the section passwords applications. There have to enter the name of the application and press "Generate Password" .
Subsequently
should use this key to log into Gmail for Android. If you ever lose your phone, you have to enter the same section and revoke access to this application password. This way no one can see your emails and not have to change the original password , but generate a new application-specific password.
To apply this system
on Facebook must be a Account Settings | Security | Passwords applications .
Lock

trackers and advertising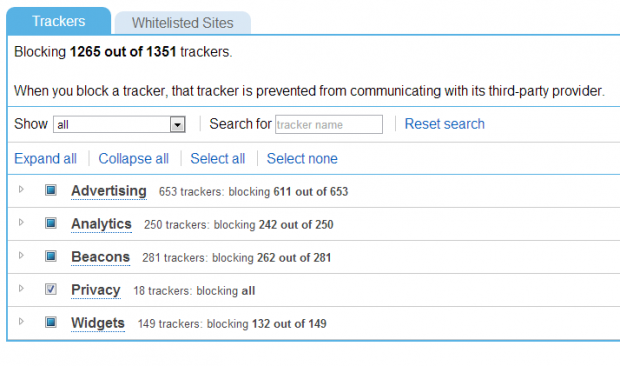 statistics and advertising platforms collect data of Internet navigation to display announcements. If you do not want to register their tastes or behaviors online is sent to different companies can take advantage of extensions as AdBlock, Ghostery and AdBlock Plus . You can read the review we published recently to know the main features of such tools.
HTTPS Everywhere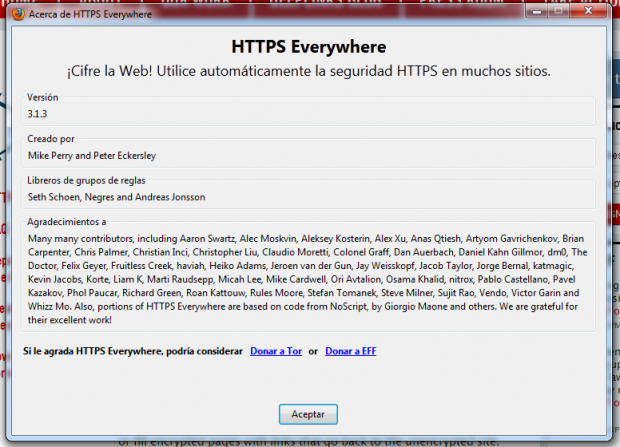 This extension for Mozilla Firefox and Google Chrome was developed jointly by the Electronic Frontier Foundation (EFF) and The Tor Project. The goal of the utility is encrypting communications between users and websites of large caliber . HTTPS Everywhere HTTPS enabled on all sites that support it partially but not used by default.
With this add is possible to send data securely, without worrying about spies trying to steal them. The version for Mozilla Firefox is the most recommended and advanced, as destined to Google Chrome is still in Alpha. Both editions can be downloaded via the official site.
DuckDuckGo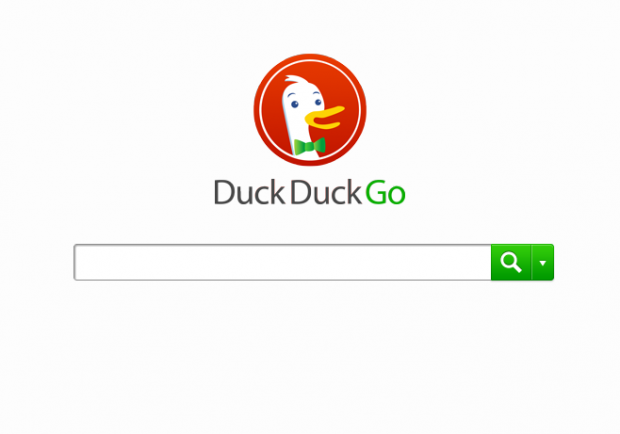 Google, Bing and Yahoo! search engines are the most adopted worldwide but have a major drawback: the user information stored. If you are concerned about privacy and do not want their data end stranded for months (or years) in a company server, DuckDuckGo is an excellent alternative to consider.
is a web browser that delivers results from multiple sources and not track or store user data ​​b>. It also provides a lot of information about how they collect information the major search engines (Google, say), and its own selection of tools to prevent online trackeo.
Tor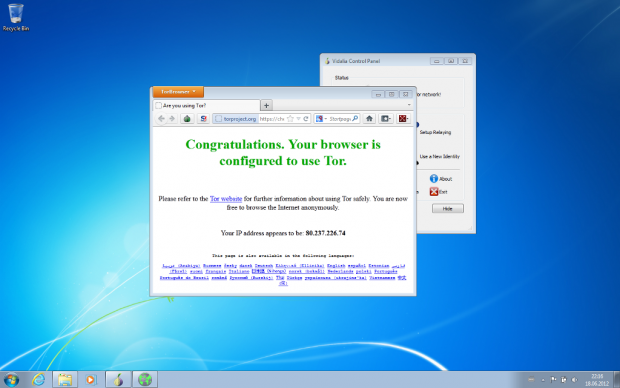 So far we talked about the protection of privacy and blocking trackers that collect information based on criteria navigation. But this does not make you invisible on the web. If what you really want is enjoy the web without leaving traces have to try Tor.
This utility includes an Internet browser and tools that help online anonymity. Instead of connecting directly to a user with a specific website, software misleads potential spies "bouncing" on the Tor network. It is an application that deserves to be tested and is available in Windows, Linux and Mac OS X .
official website of The Tor Project have much documentation on the origins, the installation and use of the browser, so aprovéchenla.
Image via The Tor Project .