Google + is not the most popular social network of the moment, but still has interesting news. This week the Google platform unveiled its custom URLs , which come to replace the awful identification number that had been offered so far.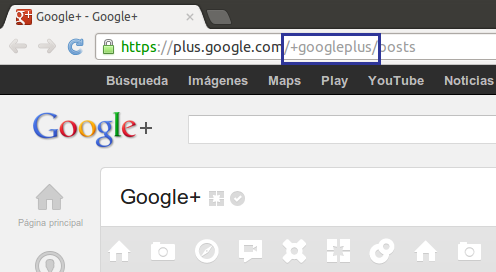 For example, if the official Google + was plus.google.com/u/0/101560853443212199687 , now is plus.google.com/u/0 / + googleplus or google.com / + googleplus . The intention is to facilitate access to specific content (photos, videos, etc.) to people outside the social network. The downside is that, for now, the new feature is limited to profiles verified .
This means that only companies
pages and user profiles recognized
are eligible to use the custom URL. According to the Corporation of Mountain View, other users can also make the change but will have to wait a little longer. Unfortunately Google did not give specific requirements, so for now be satisfied with a statement as ambiguous as "over time". No doubt we are talking about a major change in Google +. It is true that
is delayed
, because many users requested this feature from the start, but it's good to see that the California company is taking the work to improve the user experience. What do you think of the custom URL? Comments are open and available. Track | Google +.