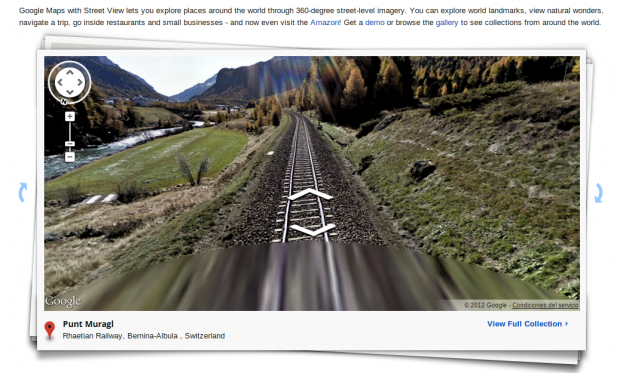 Google still working to optimize Street View, its navigation platform 360 degrees. The Corporation of Mountain View updated the images 250,000 miles (402,336 kilometers) of road in different parts of the world. This is the largest update you received the service since its launch in May 2007.
This is an excerpt from the notice published in the blog of Google Maps:
We are increasing the coverage of Street View in Macao, Singapore, Sweden, United States, Thailand, Taiwan, Italy, Britain, Denmark, Norway and Canada. In addition, we are launching special collections in South Africa, Japan, Spain, France, Brazil and Mexico, among others.
In this update you can see more open spaces (parks, mostly ) and more coverage in the center of cities and other tourist attractions. The special collections are available at this link, with a powerful filter by categories or countries to enjoy great historical sites and scenic or cultural value .
The work that Google is dedicating
Street View is remarkable
. Recently, the California corporation launched a collection with navigable points on the ocean floor. He added Street View to the mobile web version of Maps, considering users iOS 6 that had problems with Apple's maps. If you want to browse the most stunning regions of the world through images in 360 degrees, entering maps.google.com / streetview.