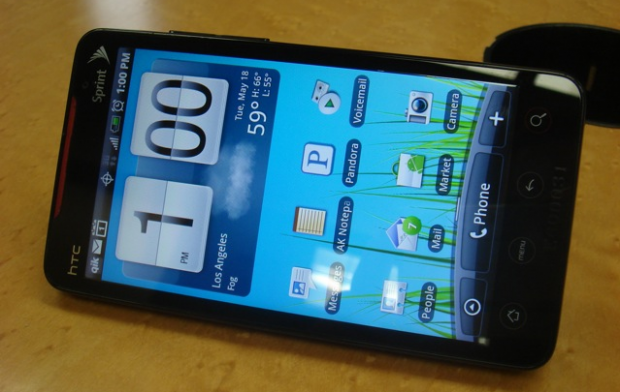 A group of researchers discovered that a flaw in several HTC manufactured Android smartphones can filter credentials WiFi network security . The Taiwanese corporation recognized the problem and said that in coming weeks will release an update to fix it permanently.
Analysts say the problem lies with those third party applications that are permitted
android.permission.ACCESS_WIFI_STATE
, as they are able to execute a command and access the information of the network where the device is connected. When combined with the permission
android.permission.INTERNET
all the data could be sent to a remote server. HTC reported that the fault is "small" and will be fixed with a automatic update. Anyway the Asian firm said that in some smartphones the update must be installed manually. These devices are compromised by the security flaw:
EVO 4G (GRI40)
EVO 3D (GRI40)
Desire S (GRI40)
Sensation 4G (GRI40)
Sensation
Z710e (GRI40)
Thunderbolt 4G (FRG83D)
Droid Incredible (FRF91)
Desire HD (FRG83D, GRI40)
Glacier (FRG83).
holders of such equipment will have to be aware of upcoming security updates to keep your data safe. HTC specialists indicated that to collect network information and send it to a remote server to install fraudulent applications from the Android Market.
So you have this information in mind the next time you surf the app store, especially when interacting with tools
unreliable source
.
Track | The Next Web | The Verge.